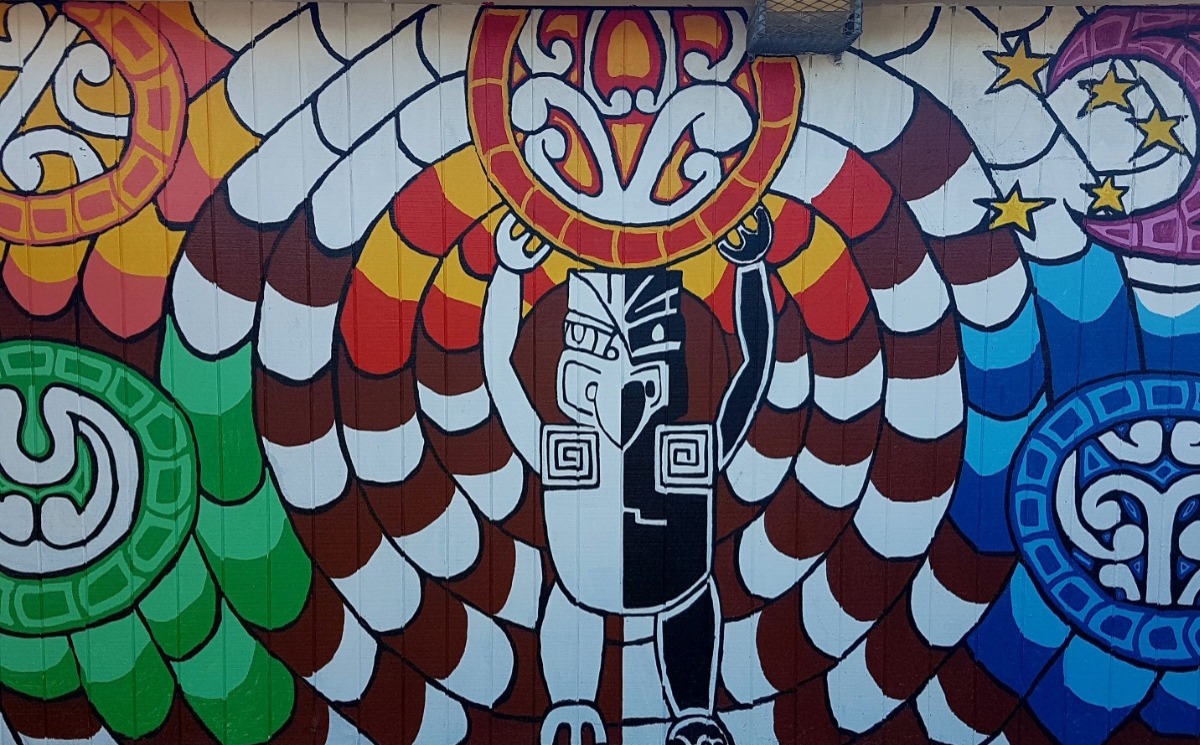 HWS P.R.I.D.E Mural
Painted by Year 7/8 Whare Rangaira Students (Class of 2018)
Designed by Whaea Kararaina Henry
Our school currently consists of 7 classrooms, we have a Library and a large school hall. We have an on-site Play Group (Mokos Club) that on Thursday, July 3, 2014, became a fully licensed Early Childhood Centre. We use our spacious school hall for our Music/Kapahaka and KiwiCan classes. Also, we have a classroom that has been created to accommodate our Learning Support programmes. We are a very well resourced school, all Junior classrooms have access to Ipad2's as part of their learning and in our Years 5-8 classrooms students work with their own digital devices (Chromebook). We have Promethean Interactive Whiteboards in every room and we were part of the School Network Upgrade Project (SNUP) in Term 1, 2013. Teaching programmes focus on Literacy and Numeracy and we are committed to supporting our students to achieve to the best of their ability. We have a strong support programme in our school for those students who require extra support.
Huntly West School through its curriculum, will acknowledge, reflect and celebrate New Zealand's cultural diversity and uniqueness, valuing the histories and traditions of its people. All cultures within the school will be valued and accepted through active encouragement of our school's Values our culture and ethos.
Context for learning in English, The Arts and Social Sciences will reflect New Zealand's cultural diversity, with close consideration being given to the cultural diversity within our school and community. Huntly West School recognises the values and uniqueness of other cultures represented at this school, and all cultures will be treated with respect and dignity. All staff will actively work towards high standards of achievement form all students irrespective of cultural background.
Huntly West School will take all reasonable steps to provide awareness and learning opportunities in both tikanga and Te Reo Maori for students whose parents request it. All classes have a Te Reo Maori lesson each week. Our students regularly partake in karakia, waiata, Kingitanga activities, Whanau Days and assemblies that celebrate who we are.